The Porch Company is a full service design, build and fabrication company specializing in porches and porch components
Our Story
The Porch Company began when Nancy Moore, Owner and Founder, quit her 9 to 5 corporate job (much to the chagrin of her husband) to pursue a career in construction. After some instant success, and then a hard and fast lesson in humility flipping houses, she decided she needed to take a different approach. She settled on… you guessed it!… porches. The very first porch she built onto her home in 1992 is not only still standing, but looks great and is used almost daily.
The Porch Store is a custom product store offering products that enhance your porch and deck.

Over the years and thanks to the help from loyal, hardworking partners and employees, The Porch Company became what it is today. And that is a company that is known not only for their beautiful designs and the quality of their work, but for the process. From the customer's first phone call to the last clean up crew, their goal is always to give you a pleasant experience.
After over 25 years building beautiful porches all over the greater Nashville area, The Porch Company started gaining some notoriety and recognition across the U.S. The phone calls were coming in—"How do I get your porch in Wisconsin??" "How can I get a screen door that looks like this picture on your website in California??" Nancy then thought—let's give the people what they want! And thus, the store was born.
The Porch Company realized they could not (as many times as people asked—yes I'm not kidding, people really asked this) ship a porch across the U.S., they could ship out some of their unique products to help others achieve that PorchCo look. And today the store is continuing to grow, providing unique products like low maintenance railings, screen doors, adjustable bed swings, and more. They do their best to help people all across the U.S. achieve their dream outdoor space.
Meet the Team
Designers, Carpenters, Builders, Administrators – Meet The Porch Company team.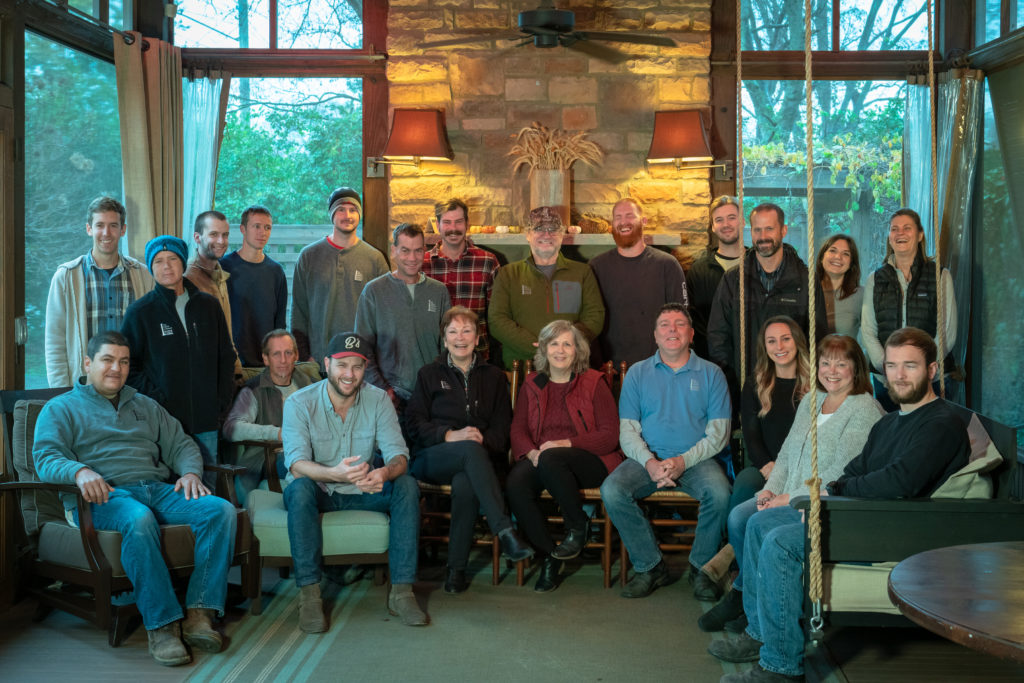 Since 1992 The Porch Company has been a team of hardworking people. From Project Managers to Carpenters to Marketing Managers to Designers and everything in between, they pride themselves on the quality of their people. It may be a bit like herding cats to take the Holiday Card photo every year, but they're worth it.
Our Services
The Porch Company offers three different services: design, construction and products.