At this time of year, especially, I get reflective and think of how grateful I am for all the employees of The Porch Company. We are a family. I love you all. I appreciate the work you do, but it's more than that. Each person here pours their heart and soul into this company. I am so THANKFUL to have such a great team and family here at The Porch Company.

I especially want our friends and customers to know the wonderful people behind the scenes making The Porch Company run smoothly. This place is a well-oiled machine. You may only connect with one of us, or a few of us, when we design and build your porch. You may only meet one of us when you purchase items through our PorchCo store. But we are all here making sure you get what you want when you want it.
I'd like to introduce this family to all of you. You'll connect the names with the faces in this video. Each of our teams has a name, and some folks are on more than one team. We couldn't do what we do without all of them.
The Franklin Team (left to right):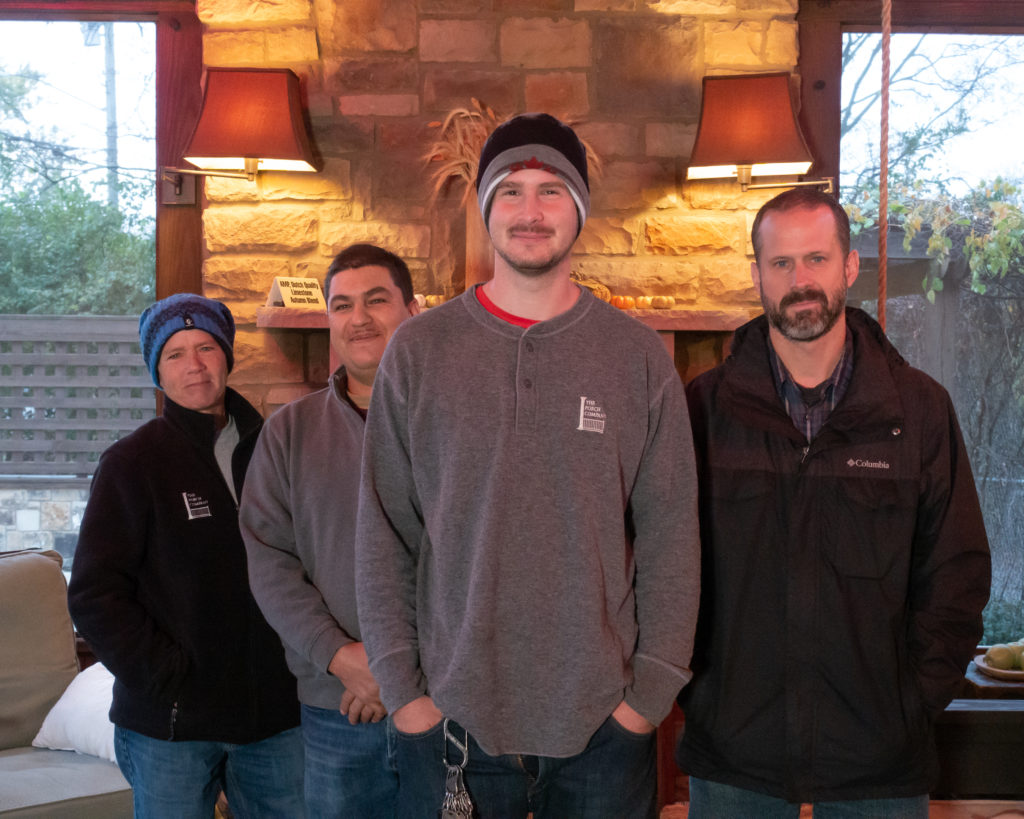 Kim is the lead carpenter for the Franklin Team – she makes it happen! She does incredible work and is a great lead carpenter.
Al is one of our fabulous long-term carpenters and has been with us many years.
Braylon is a newer, young carpenter, and very promising.
Keith is the branch manager for the Franklin Team. We have three on the management team and he is one of those key three people!
PTVI: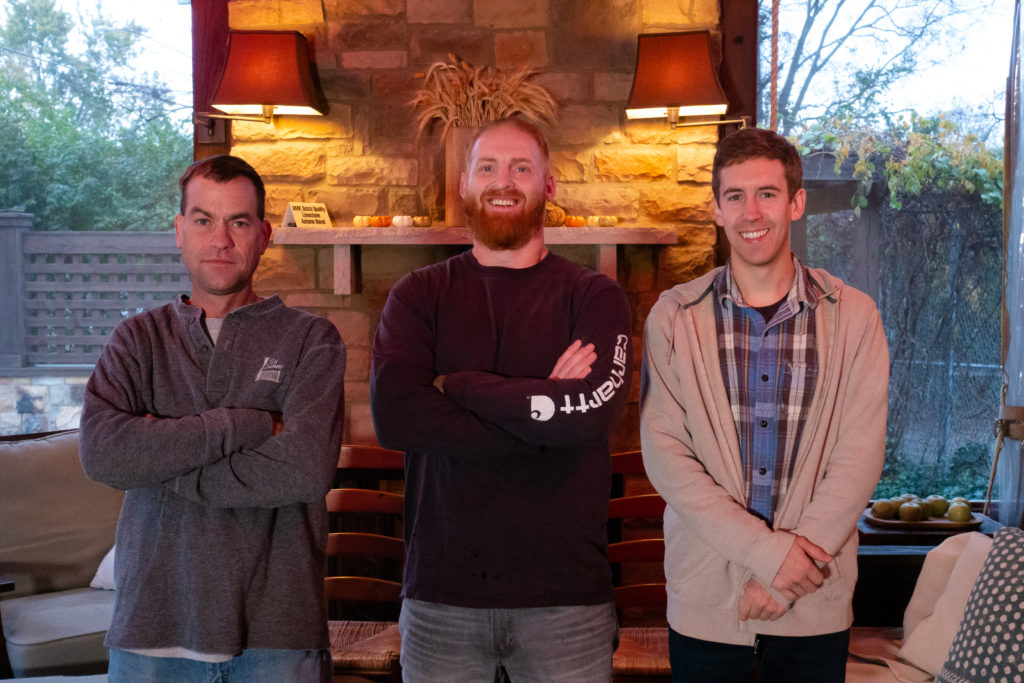 PTVI stands for Porch Team 6. This team is strong and has worked together long enough to anticipate each other's needs.
Erin is one of our fabulous carpenters.
Wade is lead carpenter for the team. He does extraordinary work.
Josh is project manager. He is calm, cool and collected and ensures the team has what they need in order to be successful.
Support Team: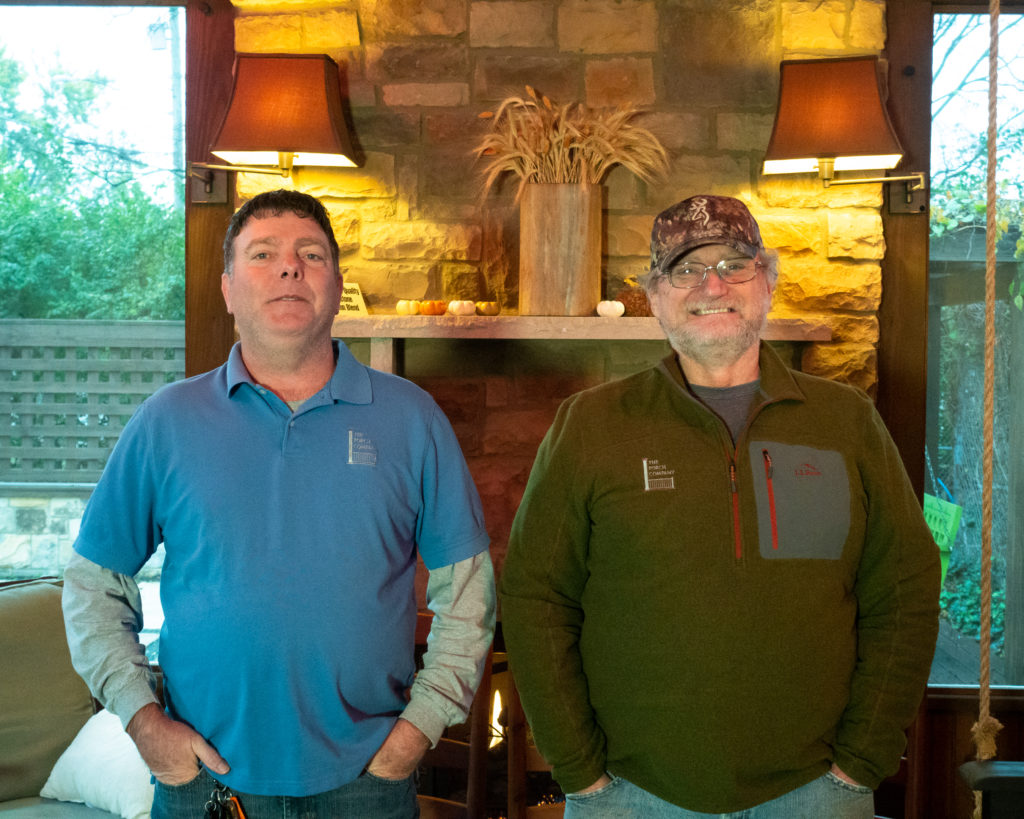 Ken is chief construction officer. He is our guru of codes, structures, methods and all things technical.
Dan, inventory and warehouse manager, knows everything about The Porch Company. He has been here a long time. Dan is a big sportsman – fishing and hunting – and provides the whole company with venison each year! Thank you, Dan!
The Porch Store Team: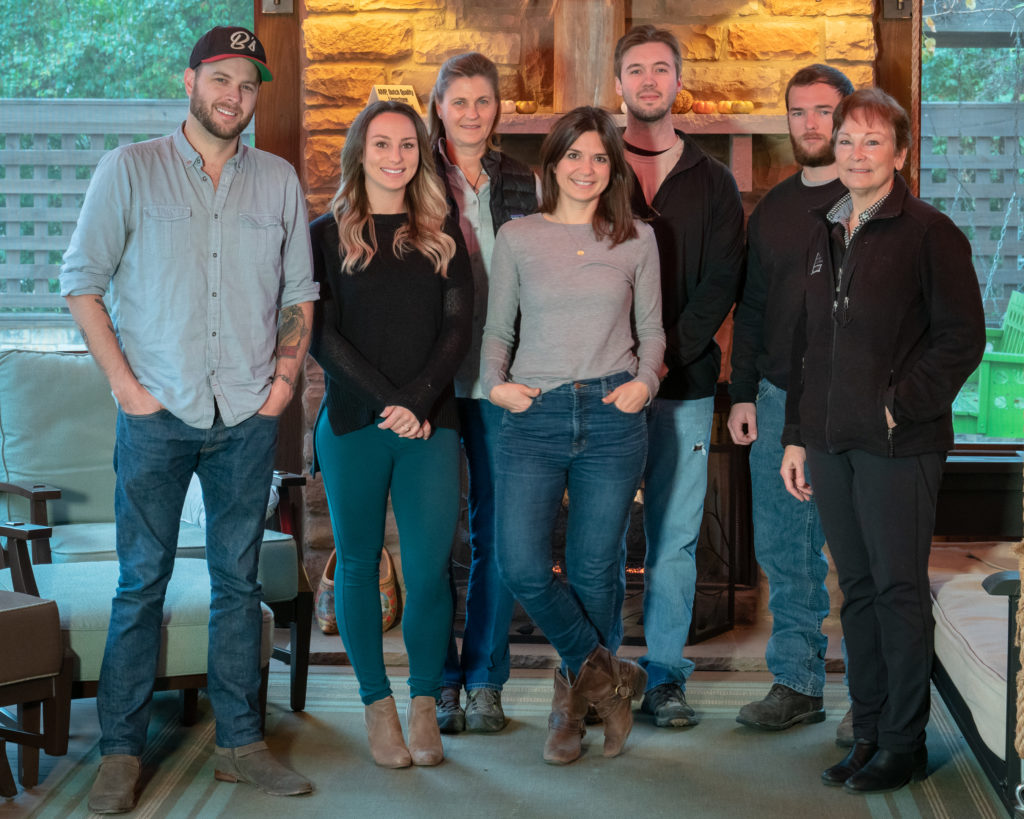 Jason Jason  splits his time between in-house sales and being a shop craftsman. So great to have so many skills!.
Rachael is our e-commerce manager. She is in charge of in-house sales, customer service and shipping. She's just outstanding but I might be biased as she is my daughter!
Carolyn is the first point of contact for most customers because she answers the phones at The Porch Company. Carolyn is calm, collected and always kind.
Rachael II, brand new with The Porch Company, is the business development manager. She reaches out to those who don't know about the PorchCo.
Adam is shop craftsman extraordinaire. He builds the most beautiful doors in the world.
Dakota, shop manager, is a super craftsman and super organized, making sure things are built on time and to our specifications.
Nancy (that's me!) – I'm the founder of The Porch Company. My role is to ensure every team member's success.
NTI– Nashville Team One:
Cole is a lead carpenter. He has an amazing amount of knowledge for such a young guy.
Eddie, one of our fabulous carpenters, has been here a long time!
Audrey runs the show. She runs this team and she is a branch manager, project manager, CFO and Vice President of the company. Phew!
Jed is another fabulous lead carpenter.
Andy is a new, young guy with lots of potential.
Office Support Team: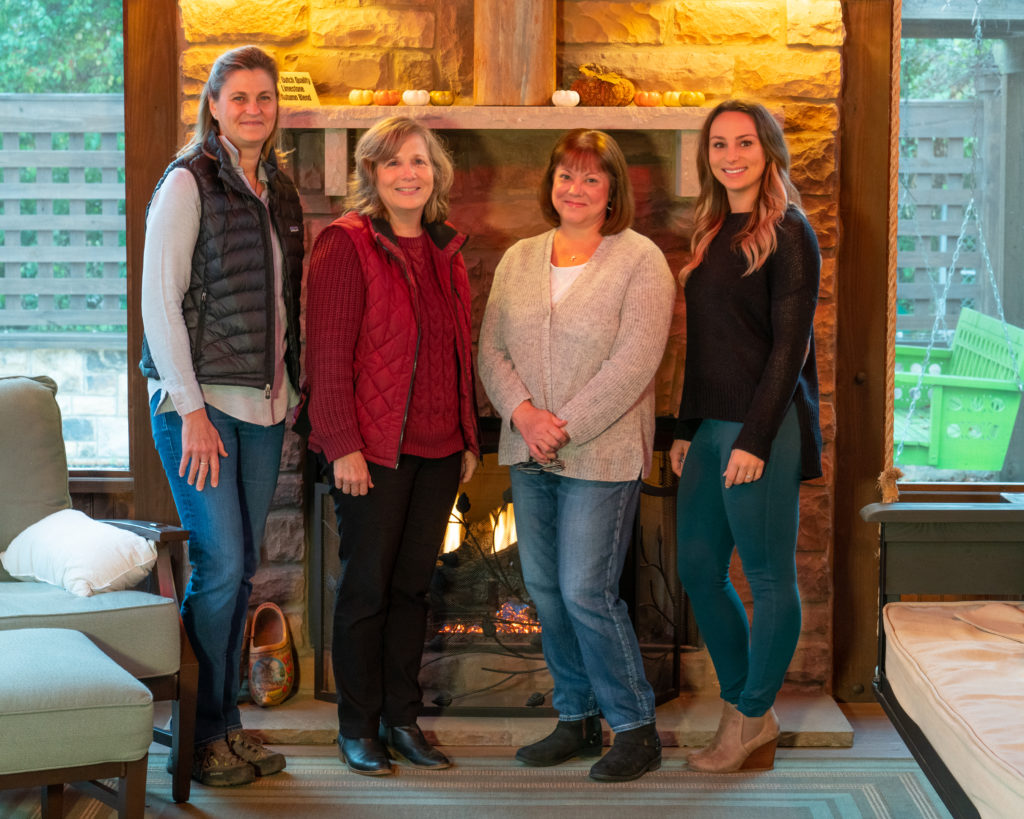 Carolyn is also part of the Porch Store Team. We're glad she is at the front desk because first impressions are very important.
Audrey, also part of NTI (Nashville Team One), is on this team in her CFO role.
Allison is our amazing accounting person.
Rachael,  also part of the Porch Store Team, handles all marketing for The Porch Company.
Now you know everyone!
We're currently working on the Porch Company holiday card. It's a tradition here, and it always features a special team picture and an individual message – from each team member – related to our theme. We print them all on the card. Our theme for 2018 is Respect.
Thank you for another great year at The Porch Company!