Choosing the right porch door
Have you noticed it's very hard to find a good screen door?  Much less a great screen door!  The doors available at the big box stores come in limited sizes, they are often made of pine (not a wood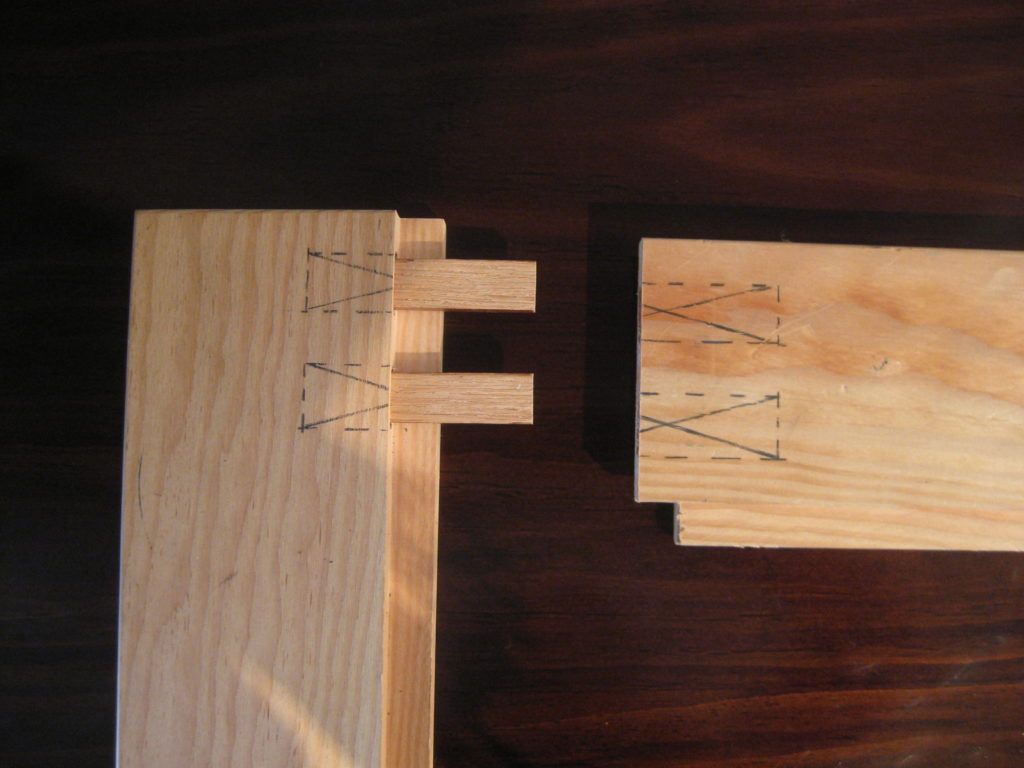 that will hold up to the weather) and the frame might be 2" wide by 1" thick.    These doors are doomed to failure.
The Porch Company has been making our own doors since day we opened in 1991.  And our method of construction has not changed – 4+" wide side stiles, 1 ¾" thick, all wood joinery, no metal fasteners, beveled ledges for water drainage and built entirely from cypress.  These doors are made to last and the quality of the workmanship is obvious.   They are beautiful.
Because we custom make each door, we are not limited to standard sizes.  It looks so much better to have the door fit the porch rather than making the porch fit your door!  So if your header is 7' 4" above the floor, let's make the door that tall.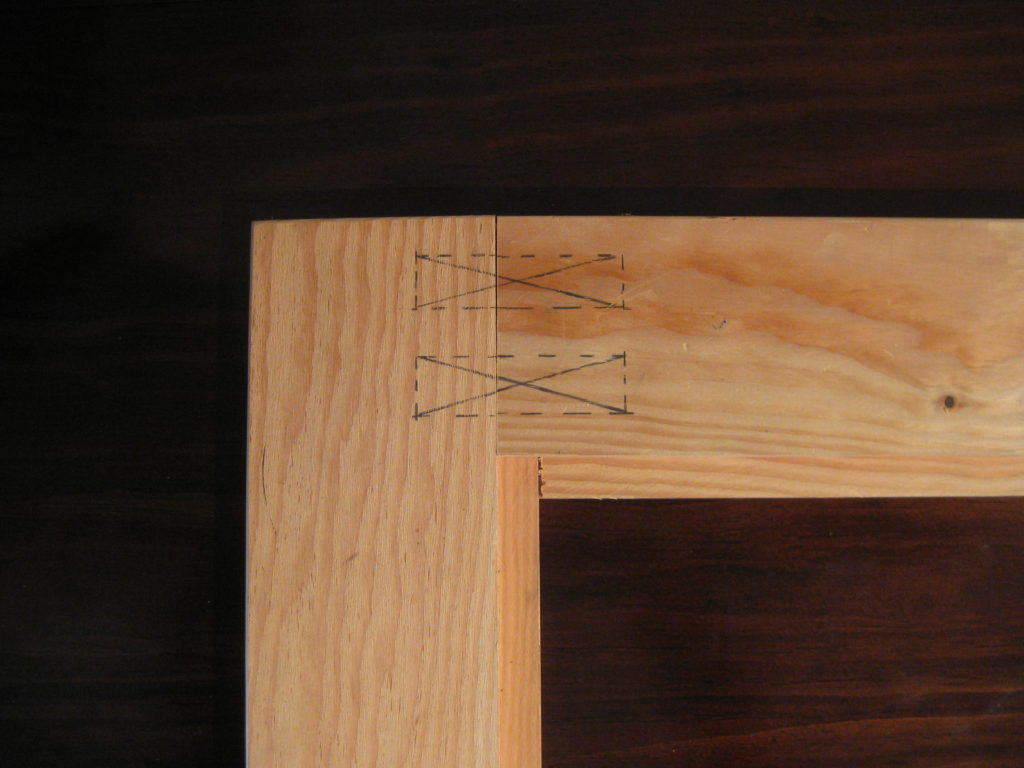 Screen doors come in different styles and you will want to choose one that compliments your porch.  We typically try to match the top of the mid rail on the door to the top of the mid rail of the porch.  This is often at 36" but may vary especially if your porch is low to the ground.  We typically make the  lower section of the porch door similar in design to the railing  of the porch.
To determine the size door you need, measure your finished opening.  We like to leave a ¼" gap on all 4 sides of a door or set of doors so the door size will be  ½" less than the finished opening height and width.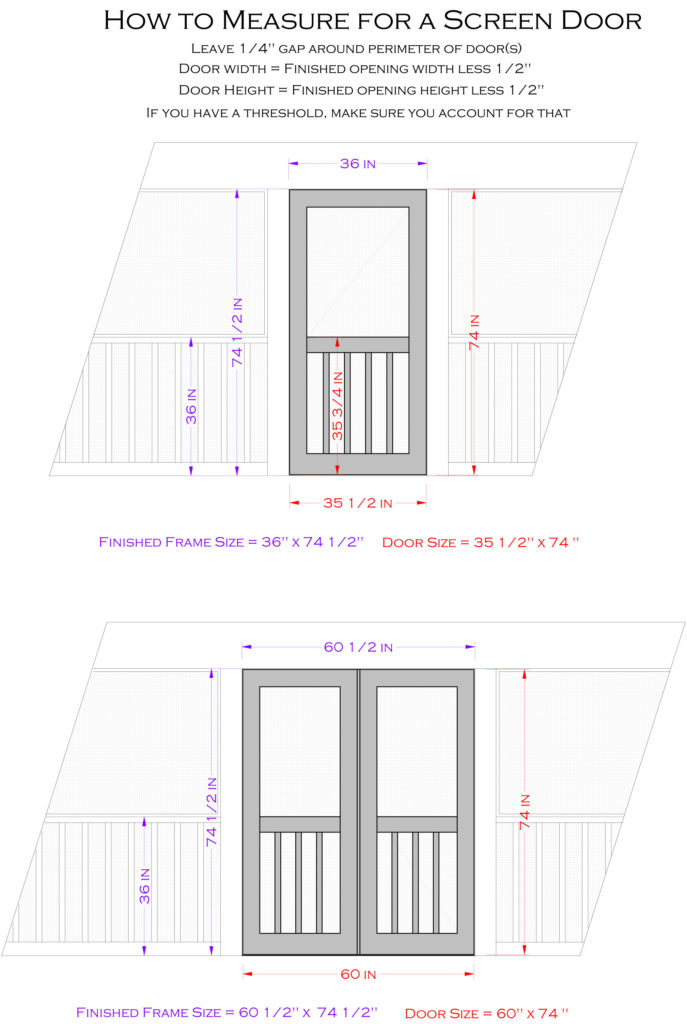 Following is showcase of screen doors to show you the variety possible to you. If you want to make the door a focus point, pop some color on it!
So many possibilities!  To see all our selections, please visit our online store at https://porchco.com/products/doors/  or call us at 615-730-8067.
Comments are closed