---
---
We understand that porches are unique, and we want to help you find the right railings that will fit your project.
Step 1) Draw a Birds Eye View of the Project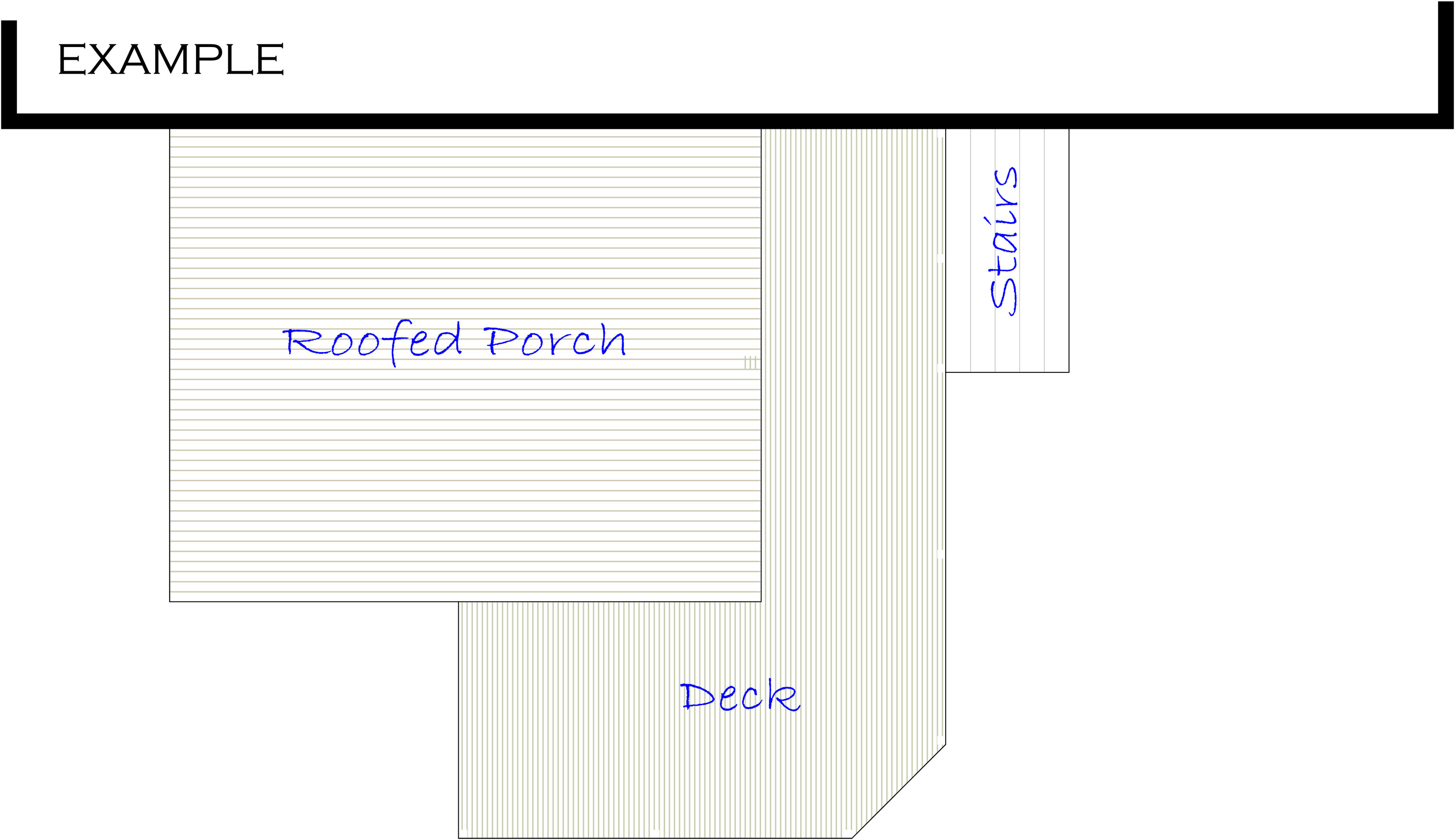 ---
Step 2) Show Core Post Layout (*Go to step 3 if you have no core posts)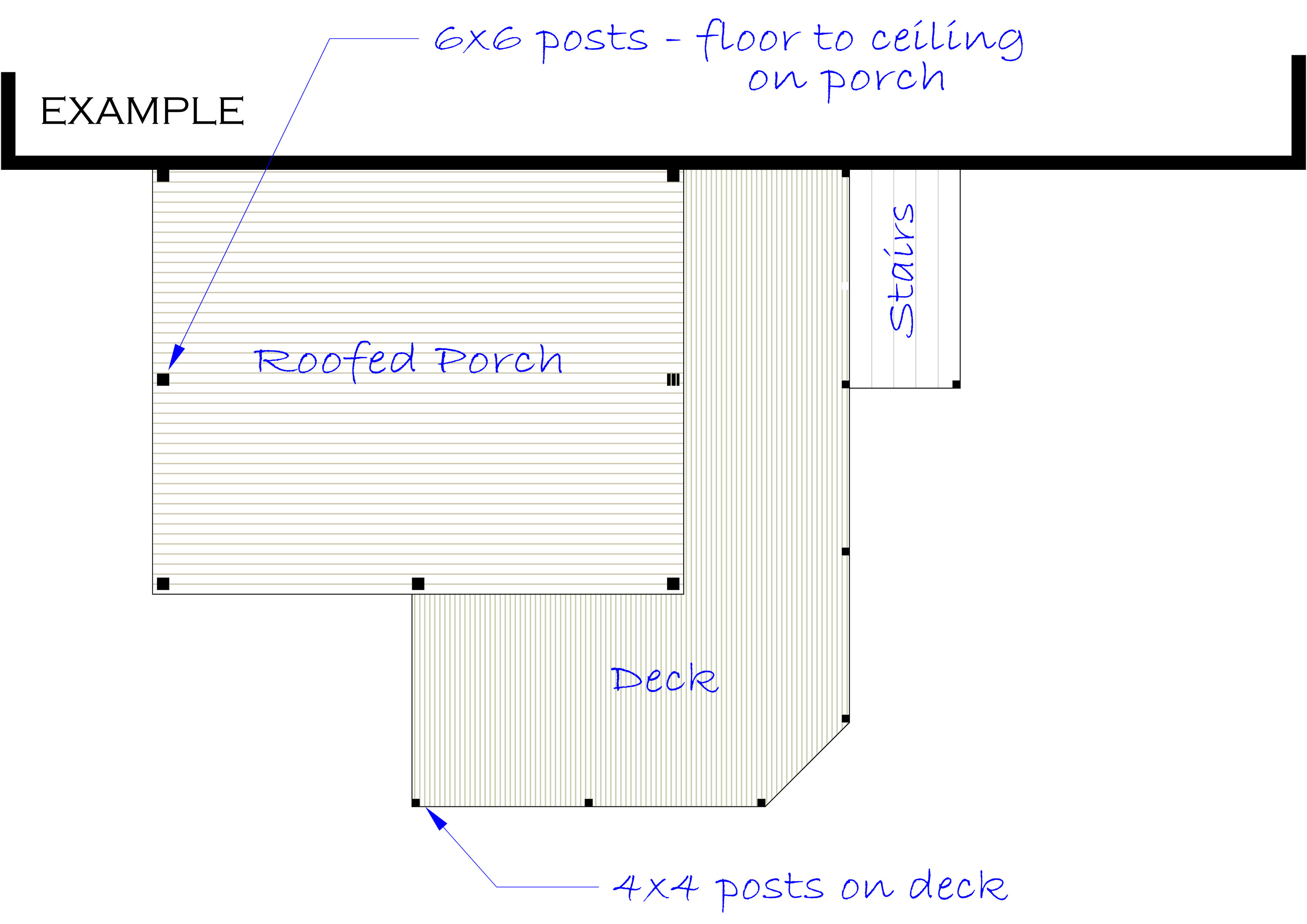 Step 2.2) Show the Measurements Between Core Posts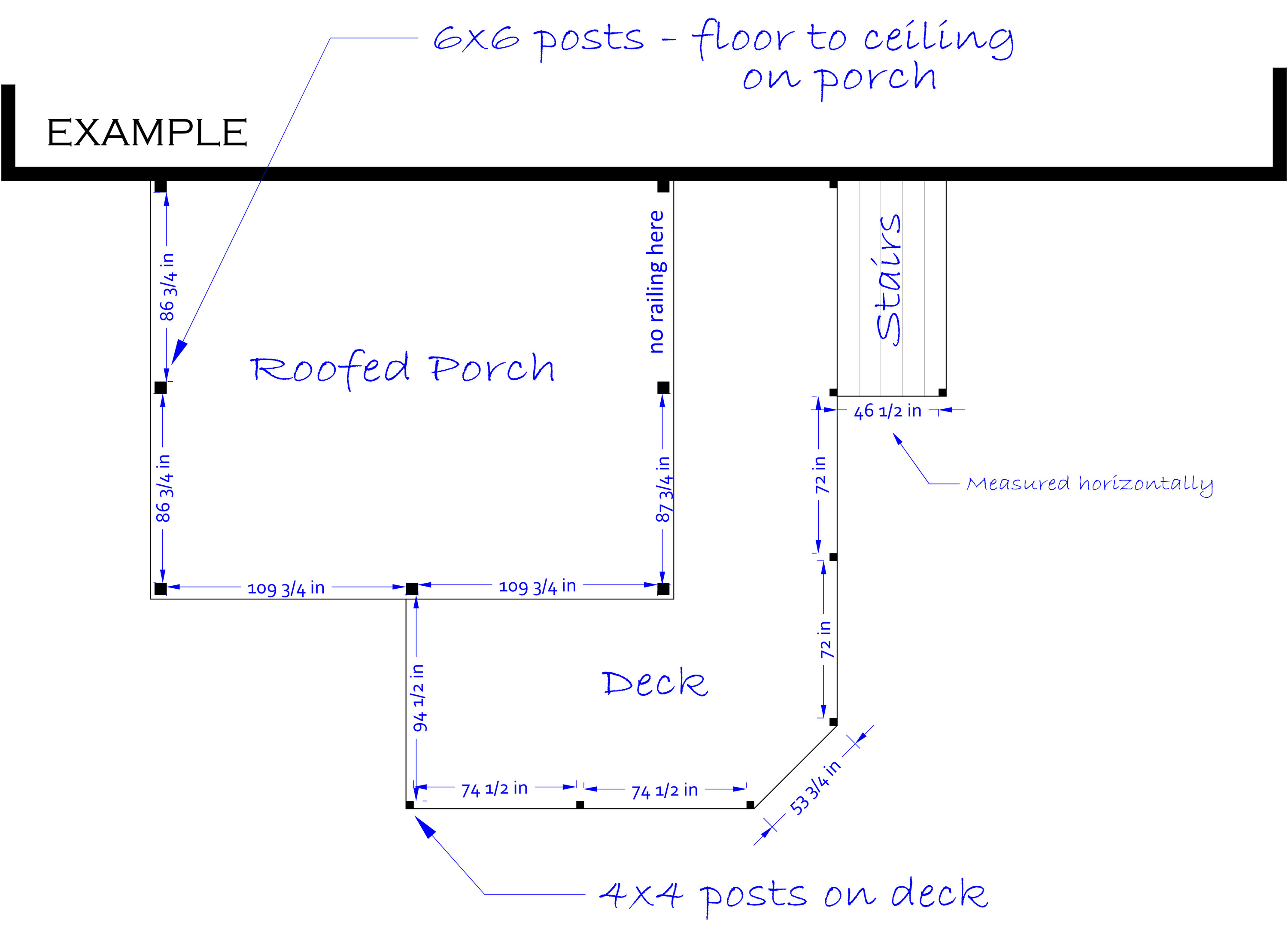 ---
Step 3) If No Core Posts Currently Exist. Give us relevant information about project plans.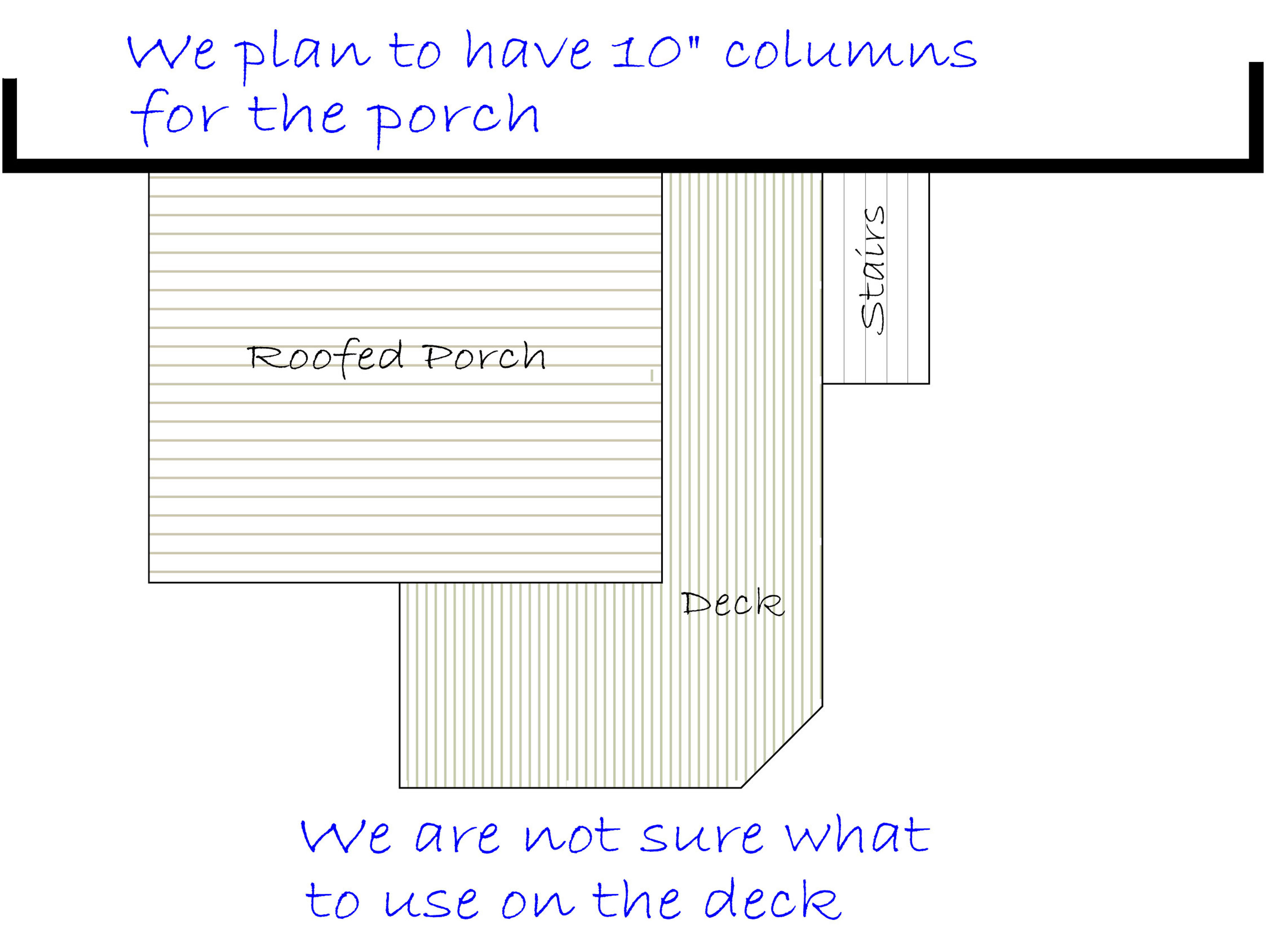 Step 3.2) Take Measurements of the Perimeter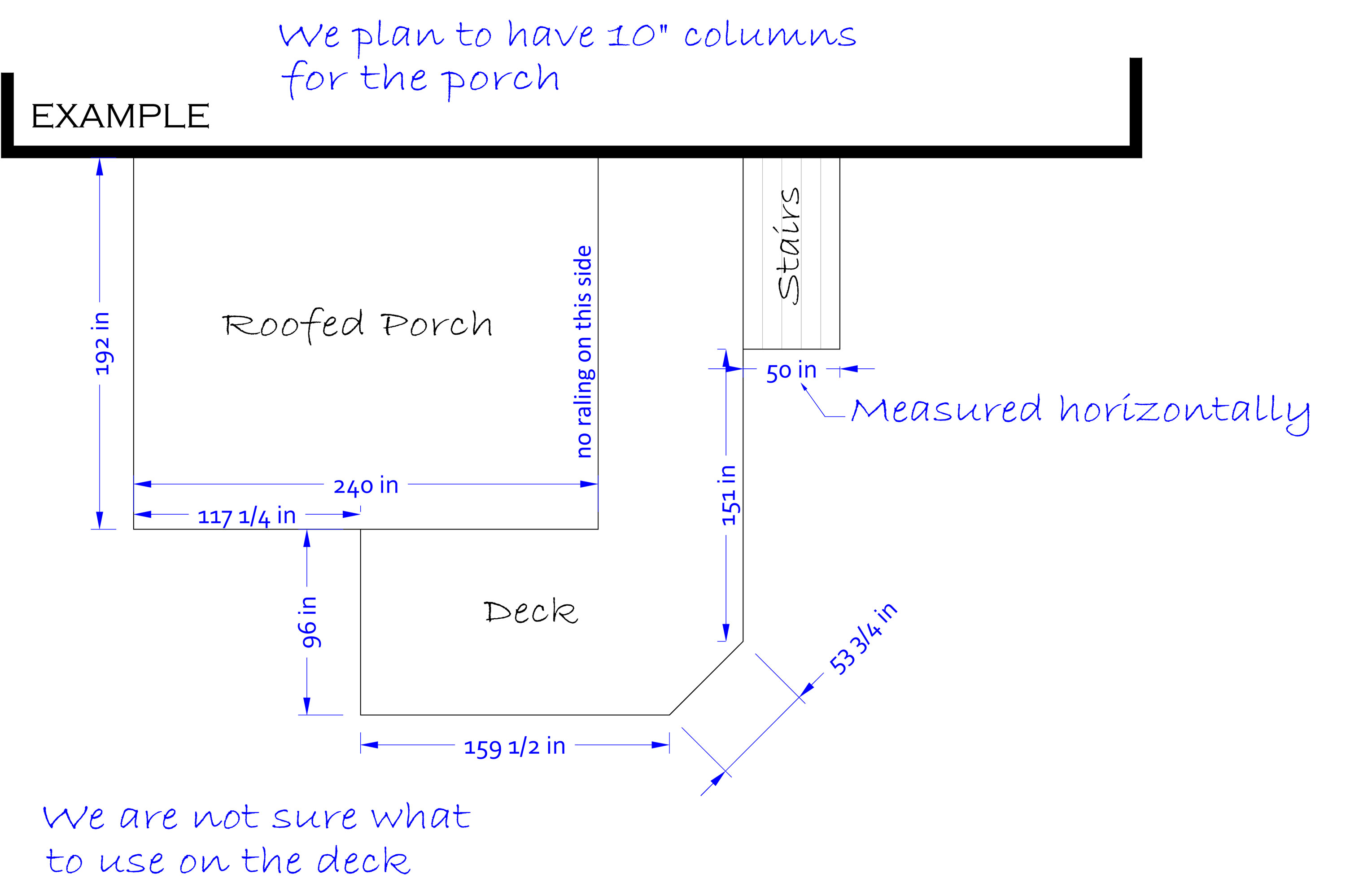 ---
Email measurements and a picture of your project to porchstore@porchco.com
---