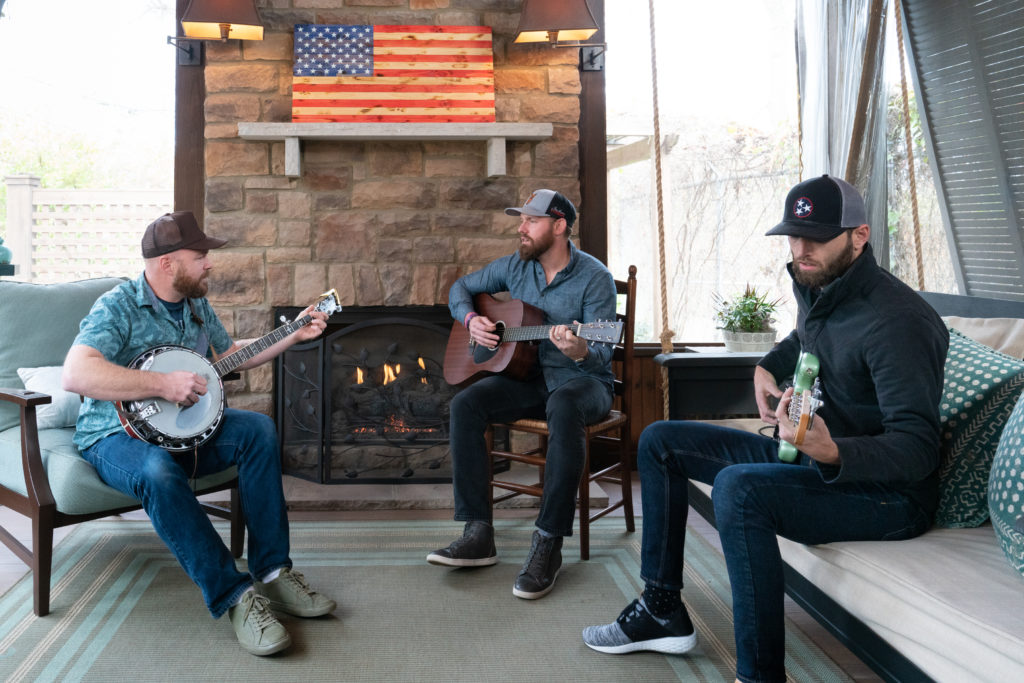 "Some of the craziest ideas are the ones that work out the best" – J. Paul Moore.
I don't know if this quote came from Paul's mind this morning, or he borrowed it from someone else.  But it sure helped calm my collywobbles.  This morning's activity at The Porch Company was a photo shoot.  We don't often do photo shoots here at the office.  It is usually a field trip for Paul, our super talented photographer, who goes on his own, to take pictures of a newly built porch. He does it all by himself, lights, camera and…well, there is not much action because it's a porch.  Paul has been photographing Porch Company porches for a good while. He can see the best shot, the shot that captures the beauty of the design, the materials, in about 3 seconds.  He is so good at it. 
His skill has given us a treasury of photos of every kind of porch – screened, open air, one level, double decker, wrap around, front and even free standing!  A challenge has been bubbling up for a while – find him some people. Where would one find people for our porch?  As one does, I asked Google.  And Google answered.
Lo and behold, there is a band named "People on The Porch" and darned if they aren't located right here,near us in Nashville.  So we threw Paul a curve ball this morning.  The band was coming! Real, live guys.  And their instruments. Collywobbles are another word for butterflies, and better describes the feeling on this chilly December day.  Who are the People On The Porch?  And why would they agree to come up to our office to sit on our porch and be photographed?  How could it be they are the exact people we are looking for?
The craziest idea did work out!  Danny Elson, David Cloud and Jeremy Sayne walked in, set themselves up on the porch and began to play.  They were comfortable right away, instruments in hand, to sing, laugh and work out their talents on the porch.  Songs and talk entertained those of us lucky enough to be in the office.  Danny and Jeremy knew each other in high school in Maryville, TN where they started writing songs together. Independent of each other, both landed in Nashville where they reconnected a few years ago and formed a group of like-minded musicians.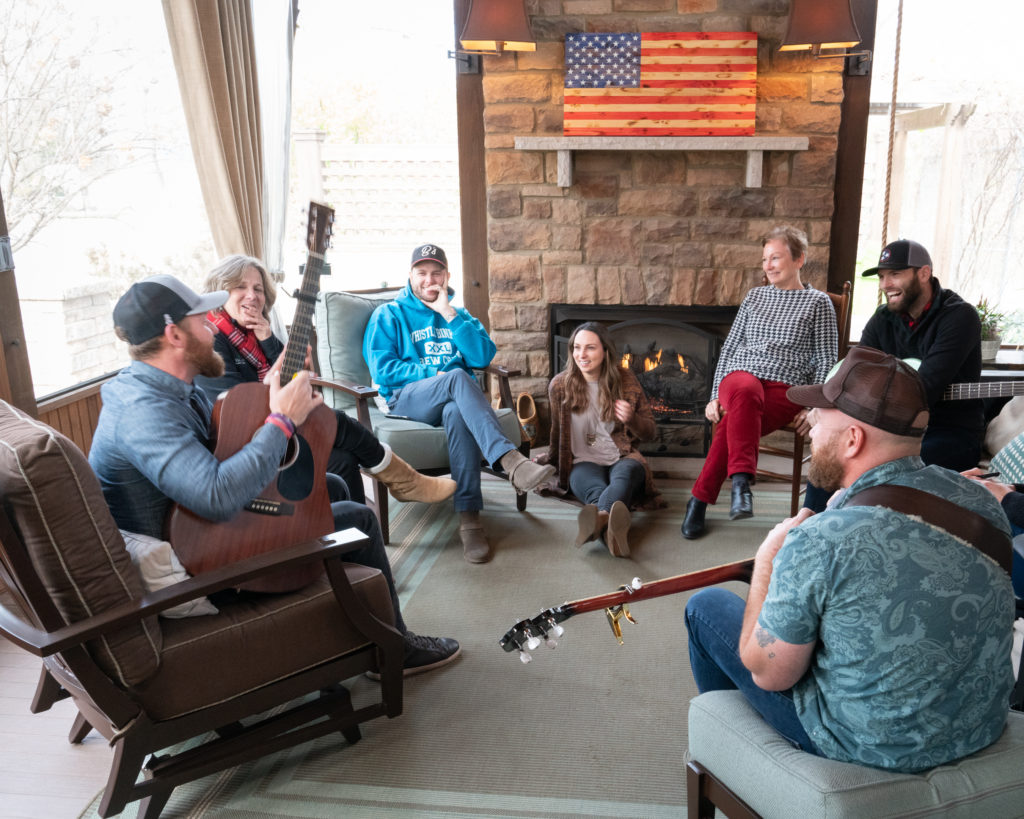 How did they come up with the name of the band?  To hear them tell it, a porch is a place to gather, to sit with family and friends, and enjoy life. These boys grew up on porches.  It is a pretty simple mission,as they state on their website. "Gracefully merging genres in an effortless manner, while spreading their message of hope, truth, and love."  Their vision lines up with what we here at The Porch Company believe in – porches create a space for time to slow down, whether for a solitary cup of coffee or family game night together.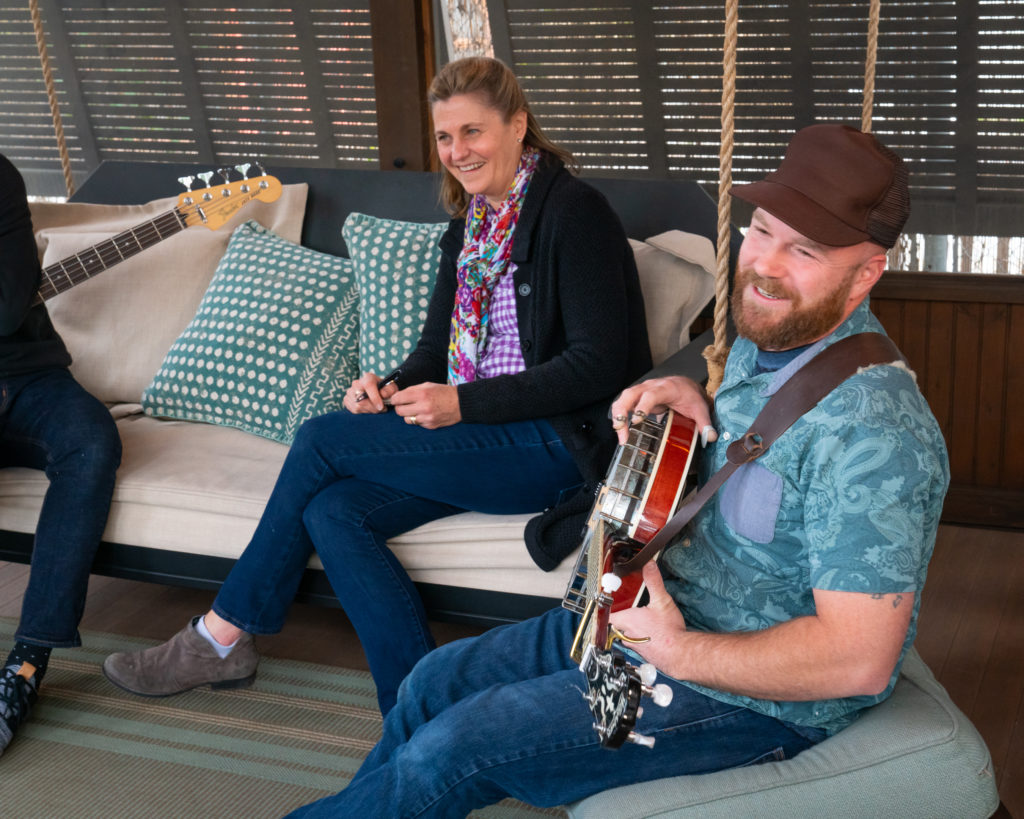 Paul came through again. He has captured the moments that began what we hope to be a long friendship. New friends, incredible music – it all happened on the porch.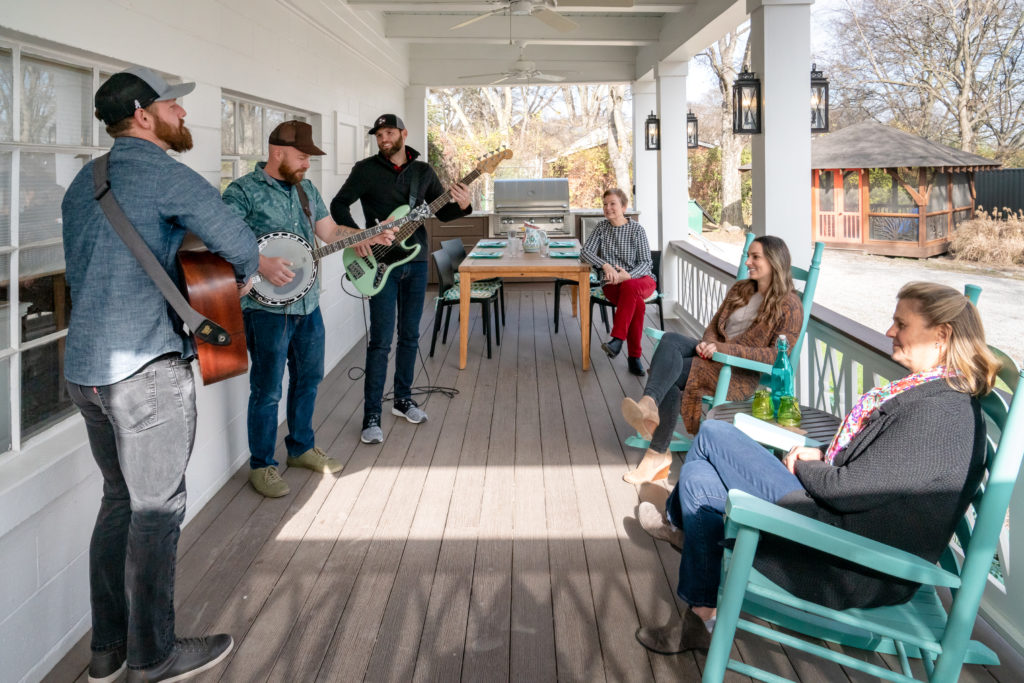 People On The Porch will be playing the 8 p.m. show on December 17th at Kimbro's Pickin' Parlor, 214 S. Margin Street, Franklin, TN 37064.  We look forward to seeing their 2019 show schedule soon.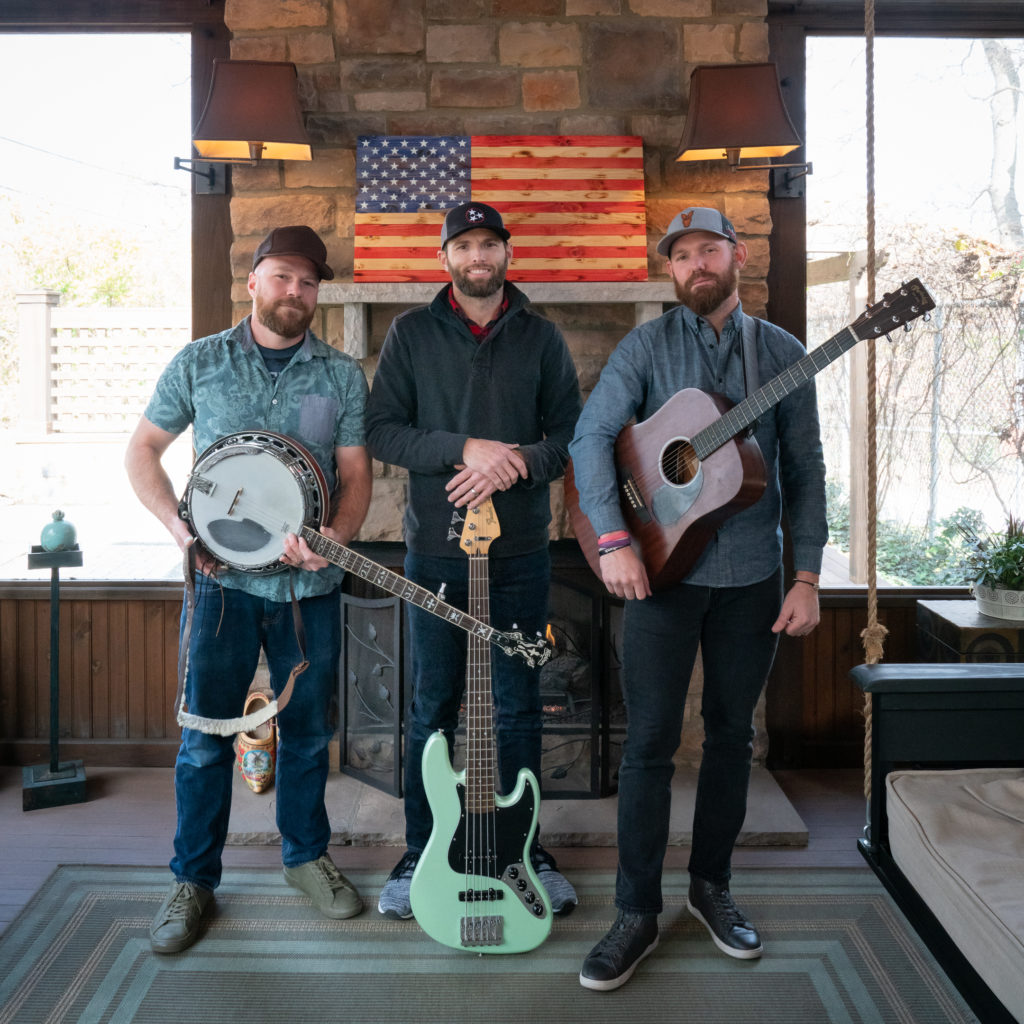 -Written by Carolyn Sadler, The Porch Company