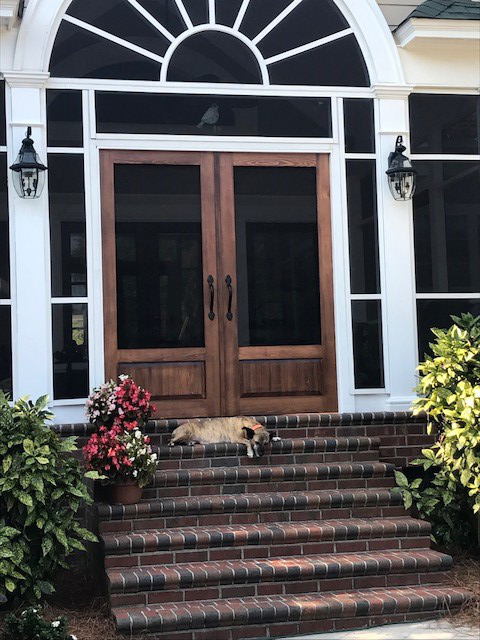 Screen doors are a huge part of our lives whether or not we realize it. When you're adding a screen door to your home, you'll suddenly learn there is a lot more to a screen door than meets the eye. At The Porch Company, we take care of those kind of details, especially where quality is concerned. Our clients don't have to come up to speed on what makes a great screen door. You will, however, have to make a few decisions about design and materials for the screen door on your new porch.
Porch Company Screen Door Designs: Pleasing to the Eye
We custom design each screen door we make for each screened porch project we design and build. That's important because we design the screen door to match the design of the porch. The result is a porch and screen door that go together perfectly. Most people don't notice this because the impact of great screen door design is usually subliminal. You know it looks great; you just don't know – or think about – why that is.
For example, consider the wall of a screened porch. Most of it will be screening, yes, but likely there will be a railing around the room at 36" high, or a low wall perhaps 24" tall. When we design your screen door, the lower section of the door will match the lower portion of your porch wall. If your porch railing is 36" high, the horizontal bar on your screen door will also be 36" high. If the low wall around your porch features Chippendale panels, we can include a Chippendale panel in the lower portion of the screen door to match.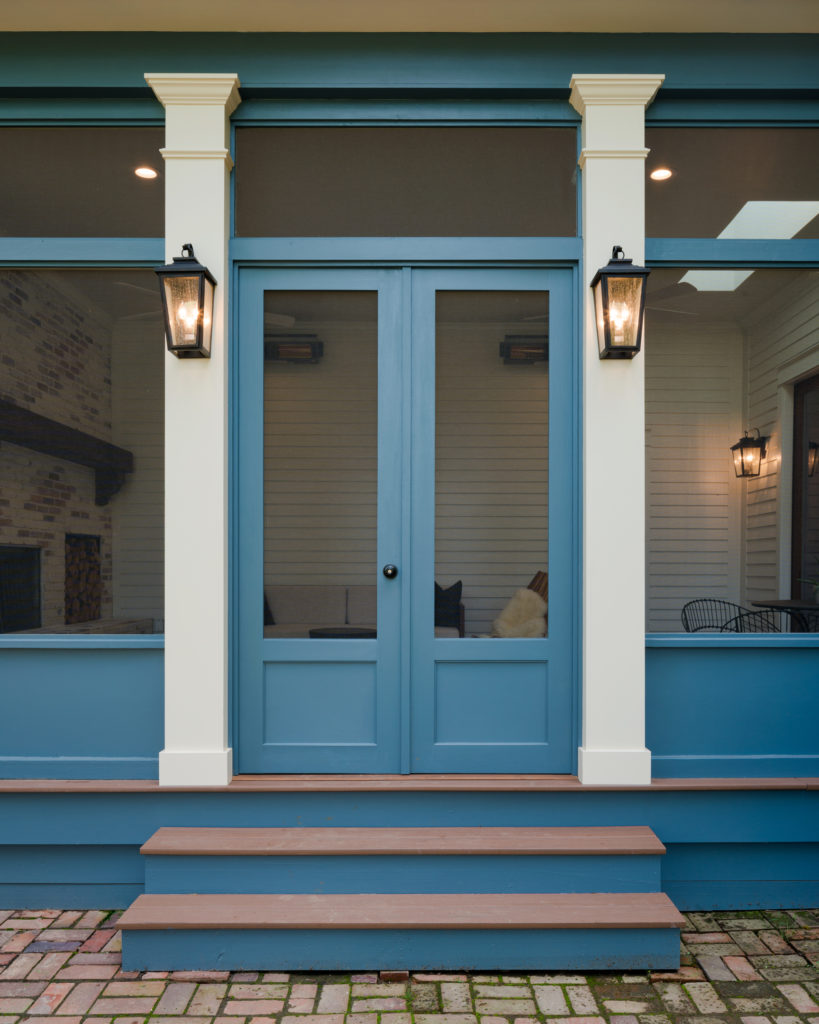 Of course, if you would like to take an active role in designing the door for your new porch, we are open to that! Some homeowners decide to make the screen door a focal point –the way a home's front door is a focal point. This is something you can have fun with! Choose a dynamic paint color or stain to make the door pop, visually. Maybe you don't want your screen door to blend in with the rest of the porch. Feel free to use your own creativity to make it unique and special.
Porch Company Screen Door Materials: PVC or Wood?
We build our doors to last. Whether you select PVC or wood, your Porch Company door will hold up longer than one you might purchase elsewhere. Some of our screen door designs feature vertical and horizontal pieces of wood with a PVC panel in the center of the lower portion. Examples of this design include our Cathedral picket panel, Chippendale panel, or Craftsman panel.
When it's Wood You Want
We build many of our wooden doors with sapele, a wood from Africa. Sapele is known for its beauty and durability including rot and insect resistance. We also make screen doors from cypress if that's your preference. When ordering a door through the PorchCo store, please let us know if you want a cypress door. While sapele is a nice wood and has fewer imperfections, both sapele and cypress hold up to the weather, so both are good options.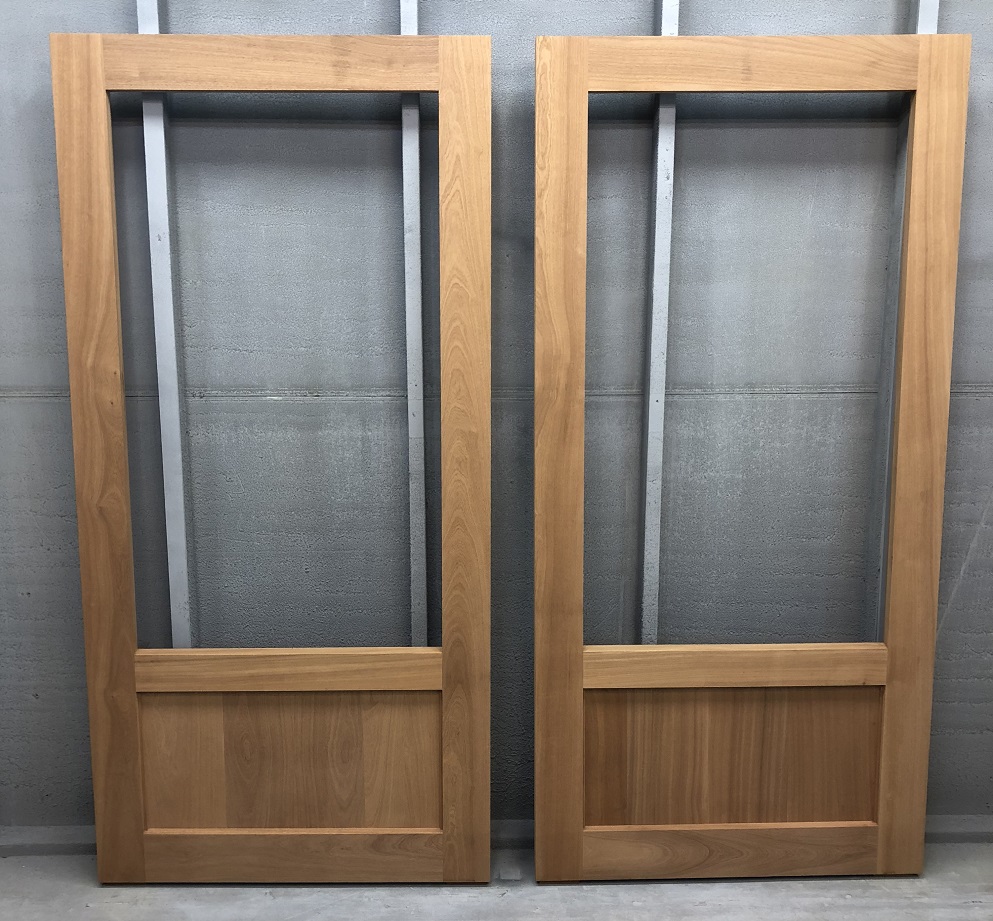 If you choose wood for your screen door and want it stained, be aware that different woods accept stain differently. Cypress takes stain differently than sapele. We can show you examples to help you decide which wood you want for your screen door.
PVC for a Low-maintenance Screen Door
PVC offers more flexibility than wood when it comes to screen door design possibilities. For example, we can create a routed look with shapes – or even a monogram – carved into the door's lower panel.
Here's a specific situation where we recommend choosing PVC for your screen door. If your door is adjacent to a concrete floor where water might splatter when it rains, you should consider a PVC door. A wood door in this location is vulnerable to water damage over time, while one made of PVC is not.
Porch Company Screen Door Construction: Only Top Quality
We build all of our porch doors in-house at The Porch Company. You can count on quality being designed right into the product. In our custom-crafted screen doors, you'll find a higher level of artisanship than you'll see from mass-produced doors. And all of our doors are solid and beefy, as well-built as your home's front door.
The wooden screen doors we build are 1 ¾" thick, the same thickness of a typical front door. We don't use any metal fasteners on our wood doors. Instead, we use the old-world craftsmanship using wooden splines to join the members of the doors to produce doors stronger than those held together with bolts, screws or nails.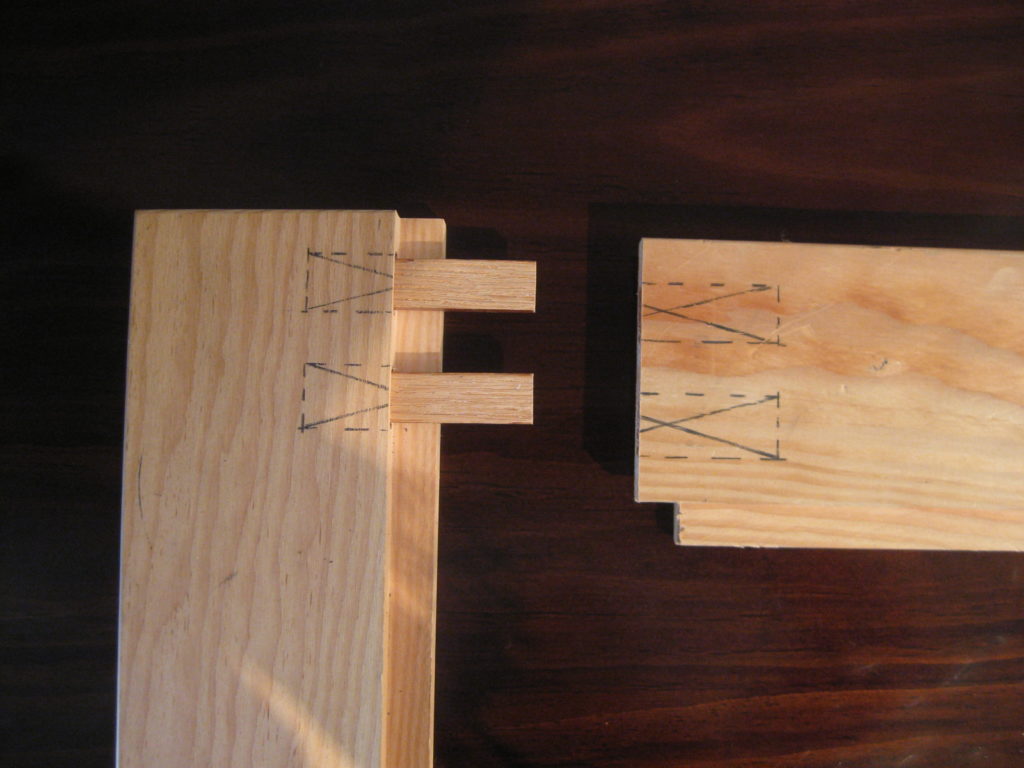 We design the horizontal rails on our wood doors with a 15-degree bevel that sheds water to prevent damage from water pooling. The vertical pieces of wood on either side of the screening, called stiles, are 4 3/4" wide on our doors. Compare ours to the typical screen doors you'll find at most stores, only ¾" to 1″ thick and having only 2"-wide stiles. Ours are much sturdier.
The PVC doors we make at The Porch Company are an inch and 1/2″ thick, still a heavy door, nice and substantial. Our PVC doors have no joints whatsoever because they are cut from sheets of PVC. With a Porch Company PVC screen door, there is no way for a joint to fail. These PVC doors are not yet available on the website, but will be soon. If you are interested in a PVC screen door, let us know!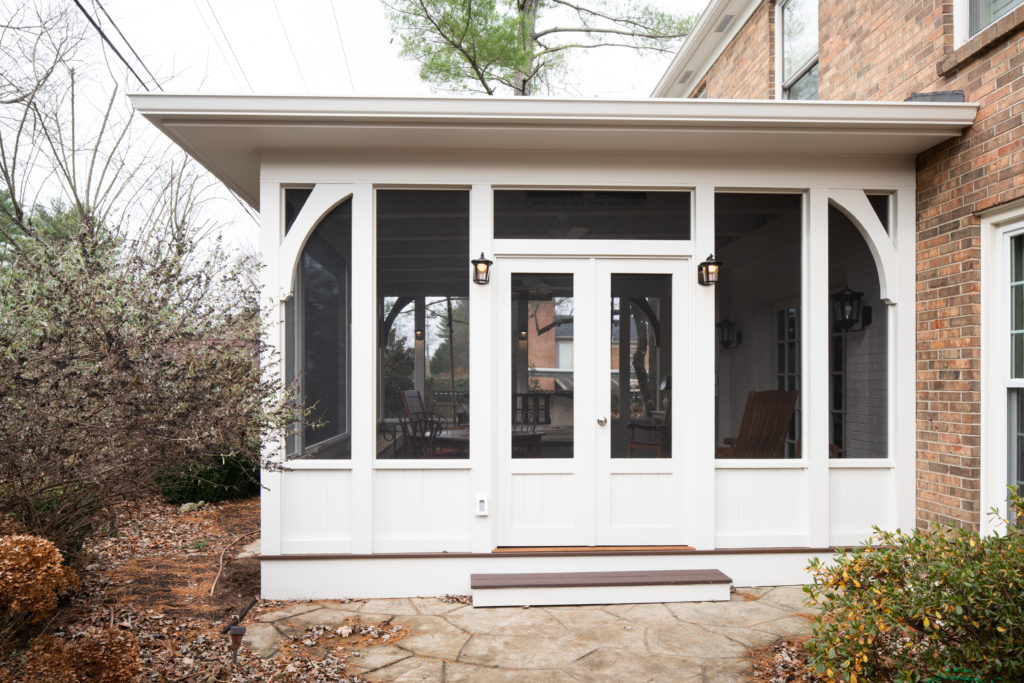 If you are interested in having The Porch Company design and build the perfect porch for your home in the Nashville area, with the perfect screen door, call us at 615-663-2886 or come by our design studio. We would love to meet with you to discuss your porch needs any time of year!
If your home isn't in the Nashville area, you can still own one of our fabulous screen doors. Just visit the PorchCo store to order from our selection.