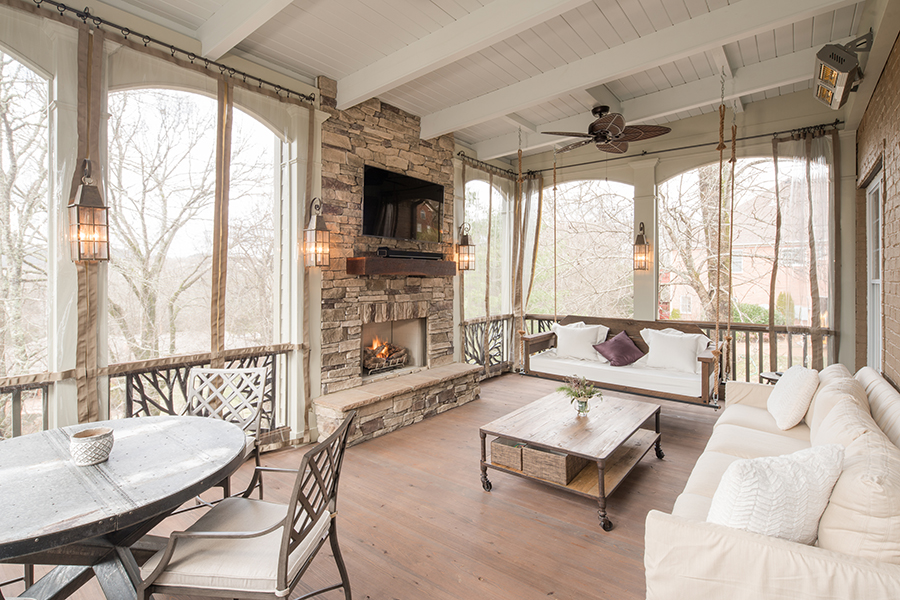 You'd never know if we didn't tell you
Take a look at the picture below. What do you feel?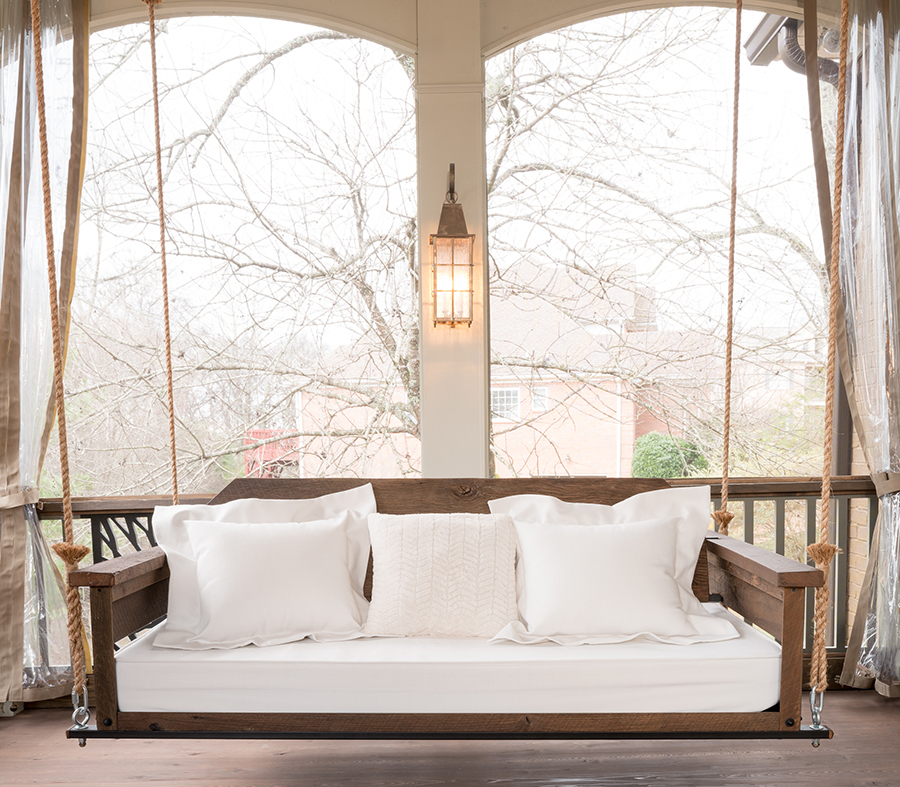 Calm. Relaxed. Peaceful.
Take a closer look. What do you see?
If you take a closer look, you might wonder what the air feels like on the obvious fall day since the trees aren't dressed with leaves. You might wonder how comfy those pillows are or might be thinking about how your favorite throw would look on the bedswing with you comfortably nestled and gently rocking on the swing.
If we tell you to take a gander at the materials, shapes, patterns and textures, your mind's eye would become quite busy… rough twisted rope, clear plastic curtains trimmed with fabric, stained hardwood flooring, 100 yr-old wood of the swing along with the stories it whispers, a traditional picket railing contrasted with a tree branch panel, an exquisite angular light fixture setting off arched headers on wide screened openings. Wow, there is a lot going on in what looks like a picturesque relaxing space.
Let's take a look at another view of this porch.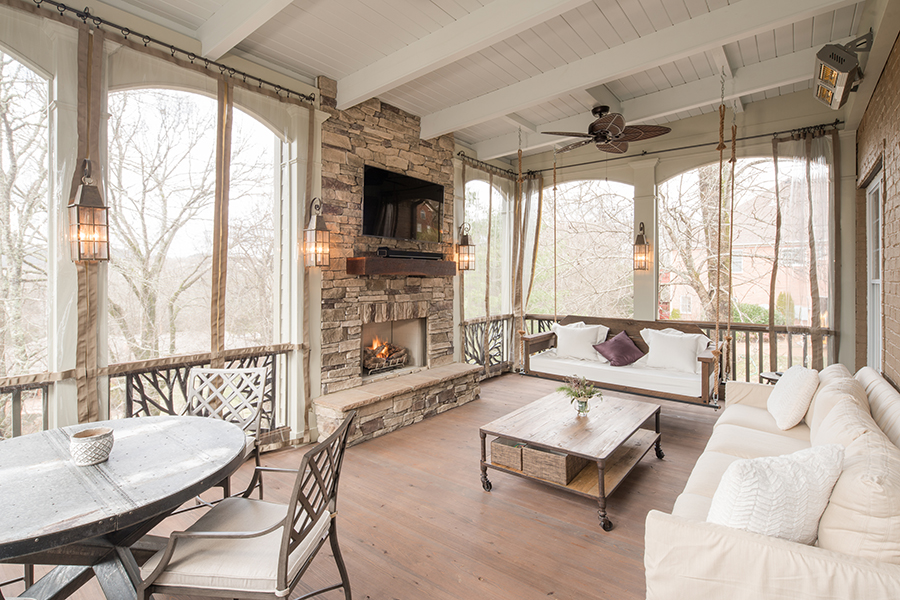 Painted exposed rafters, oversized tree branch panels gently picture framing stones that criss and cross across the facade of the fire and entertainment wall. Large flat hearth stones welcome your eye to the dancing flames. The seemingly stately and decorative mantle cut from the same 100 yr old barnwood as the bed swing and secretly houses all the wire and cable box to allow the fireplace's facade to be unfettered. The timber is hollowed out to add tremendous function to its stately form. Natural untreated authentic cypress flooring effortlessly paves the gentle divide between the seating area, sleeping bed and the eating area. Tongue and groove ceiling boards overlay the large exposed rafters. Sturdy hidden belting system in the corners anchoring the curtain panels as they stand their ground against the occasional strong breeze.
Are you glad you know? Were you happier with the peaceful relaxing calm you enjoyed when took your first gazed upon this porch's picture? Are you now amazed that so many different materials and textures blend seamlessly together? Whether you enjoyed being blissfully unaware or delightfully introduced to the materials and textures, we hope you enjoyed this virtual tour.
We invite you to read our blog to enjoy many more stories about our Nashville area custom porches. We also invite you to shop our Porch Store for some of the beautiful elements you see above including the branches PVC railing panels and many more great porch components available on the Porch Store.